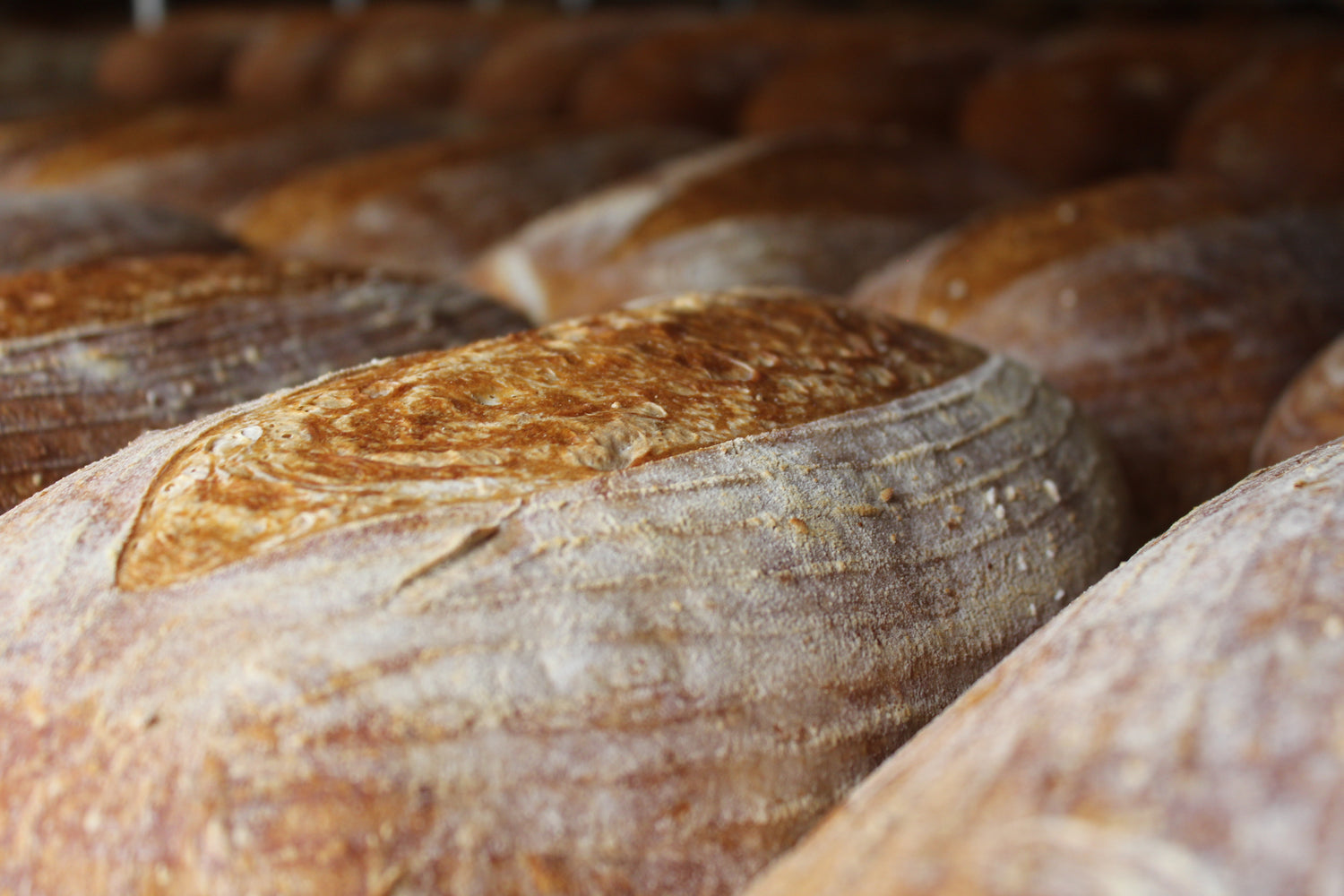 Now experience what over one million people in New England have enjoyed for years! Our customers in New England and beyond return to our stores, other retail locations, and our convenient website to purchase and enjoy these classic and specialty, each made with the finest, natural ingredients.
At When Pigs Fly Bakery, it takes about 36 hours from start to finish to bake a loaf of bread. When purchasing either our pre-sliced or par-baked breads, you eliminate all the hassles of making fresh bread and enjoy all the benefits. Choose from over 25 handcrafted varieties of classic and artisan specialty breads.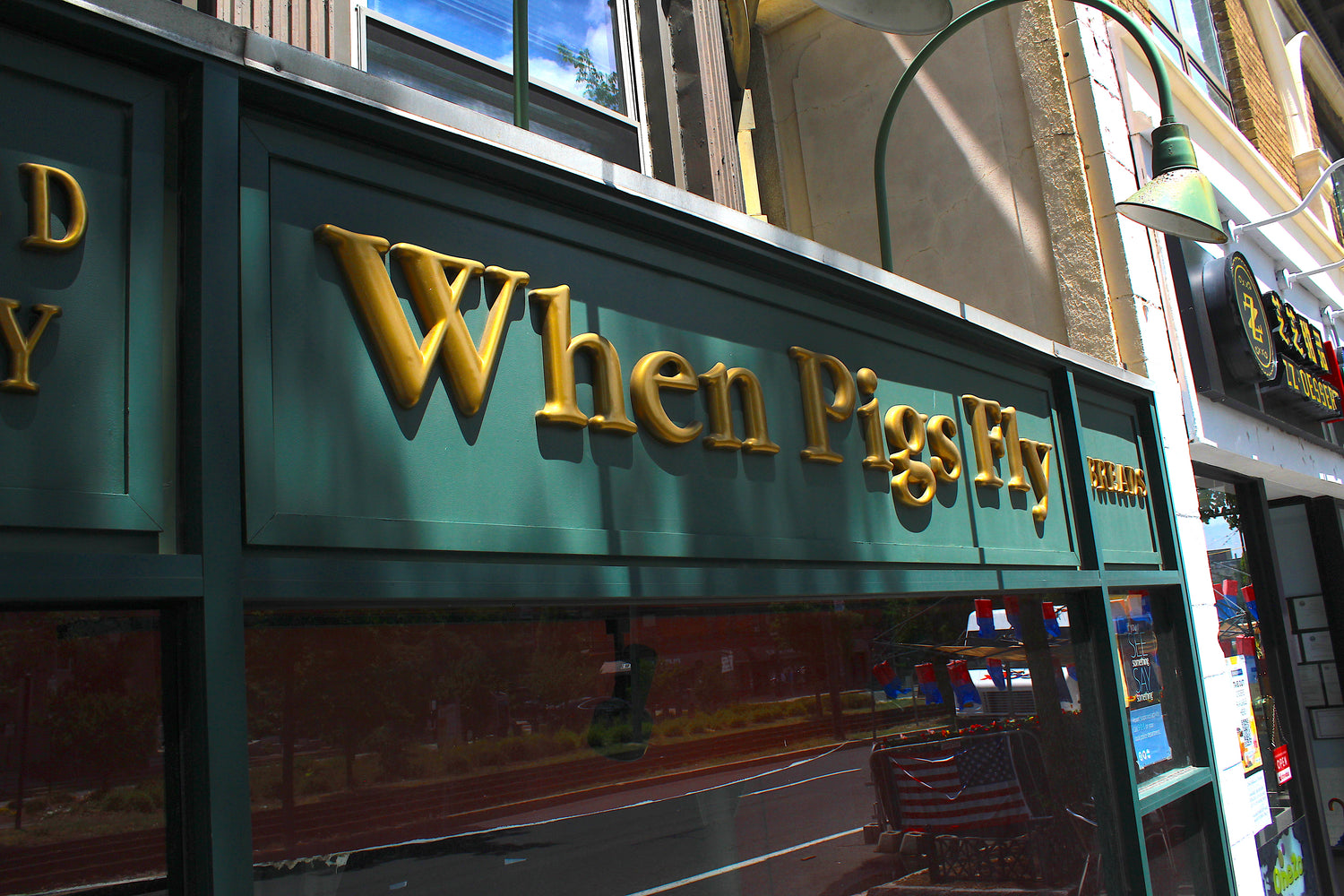 Our History
Founder Ron Siegel started When Pigs Fly Bakery in March of 1993. After running his own restaurant and working at a restaurant in Boston in the 90s, Ron decided to enter the bread-baking business and practiced baking loaves out of his home. When he was ready to start, Ron rented a small space in Wells, Maine and brought samples to local stores and restaurants. On the first day of business in 1993, he baked 80 loaves of bread.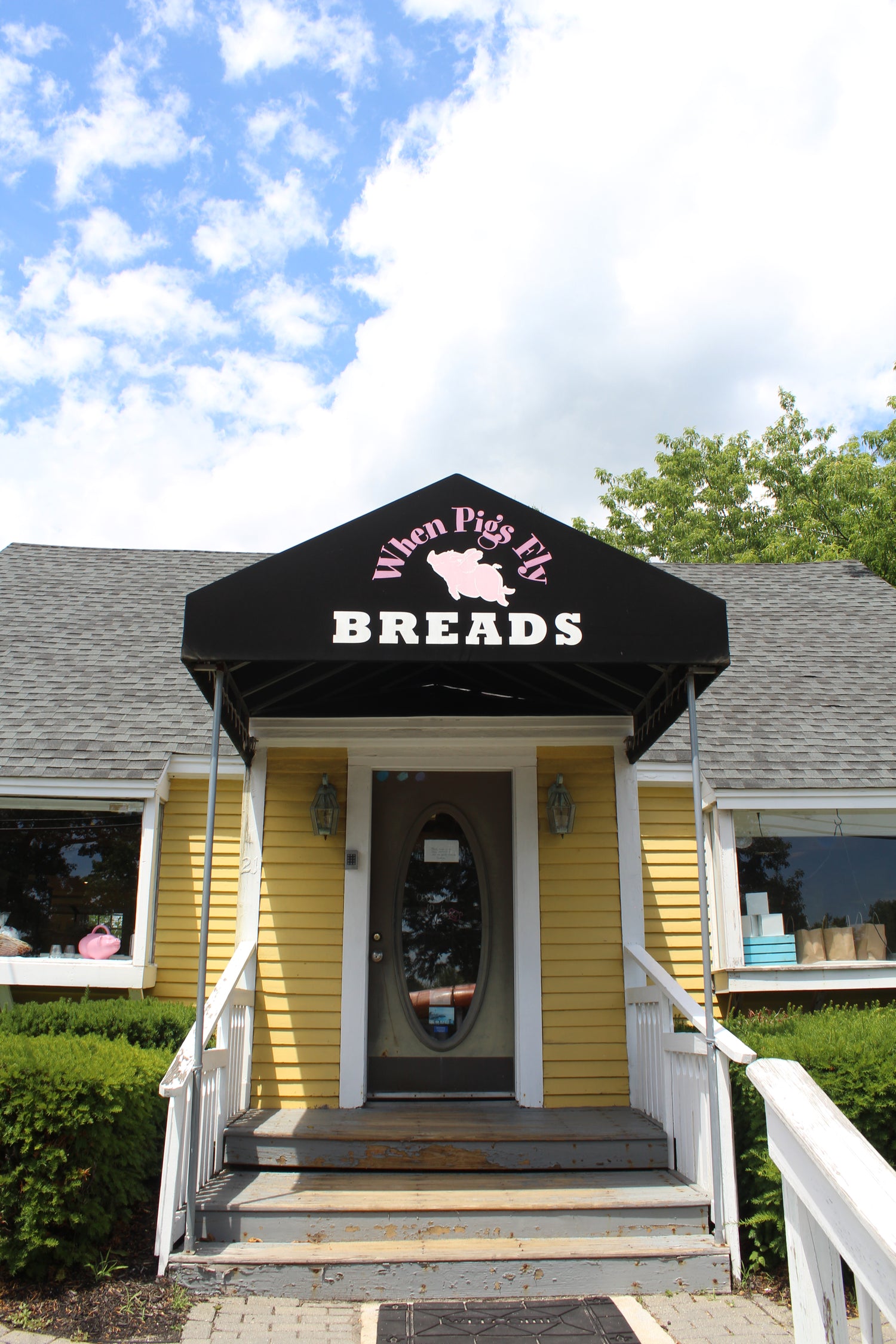 While visiting from California in May that year, Ron's brother Andrew thought the bread was so good that he switched careers from accounting to bread baking and joined Ron in May of 1994. During the next six months, Ron and Andrew worked 20-hour days mixing, rolling, baking, slicing, bagging, and delivering When Pigs Fly bread, trying to keep up with the growing demand. During the summer of 1994, they hired their first employee. Soon they outgrew their oven and relocated the bakery to their hometown in York, Maine. After a year and a half at the new location, it was time to move again. This time they purchased a larger tract of land in York and built the bakery to be expanded if needed. And this site remains the location of When Pigs Fly Bakery today…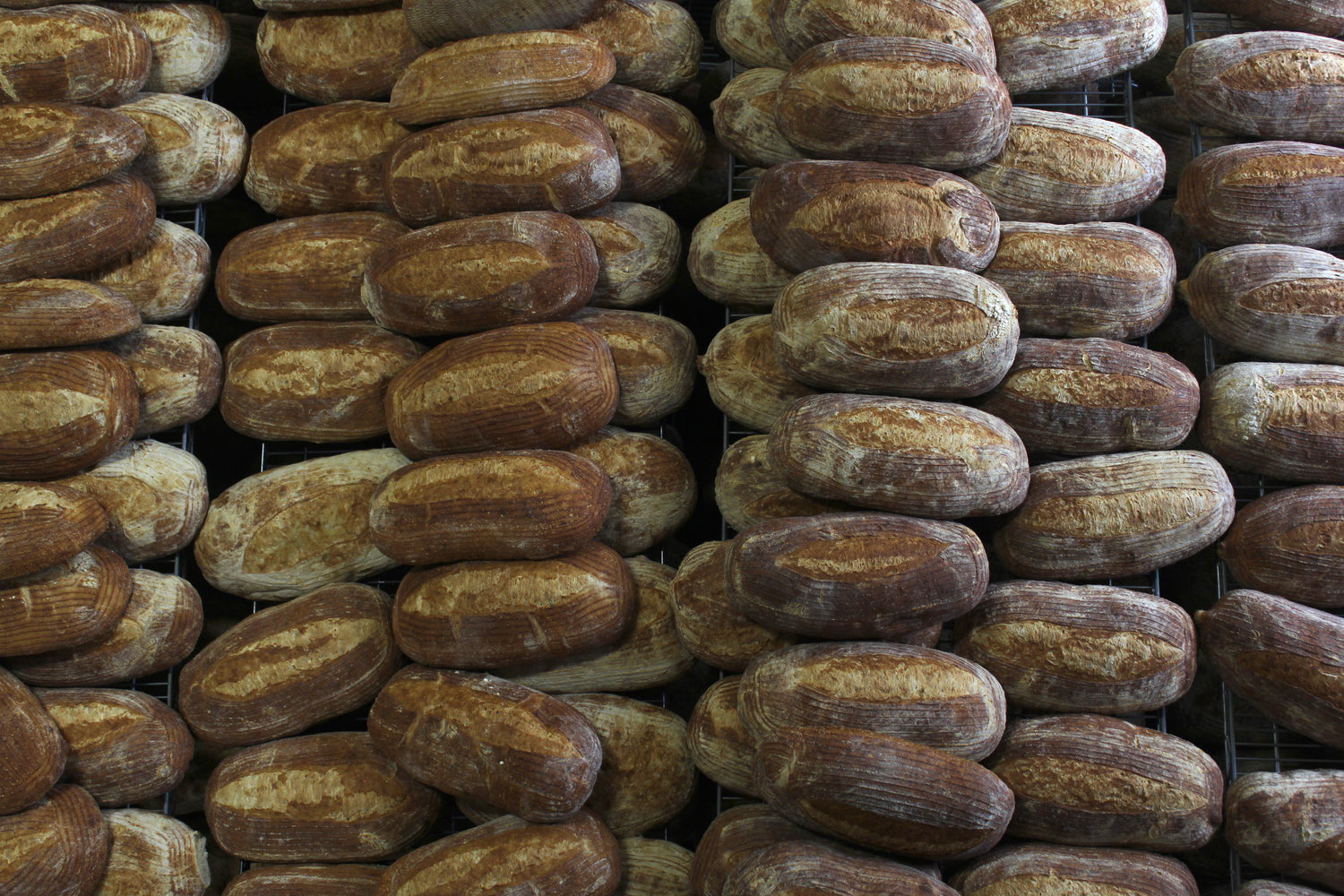 When Pigs Fly bread is all natural, with no added fats or preservatives. Although the bakery now produces over 12,000 loaves on busy days, the baking process has not changed from the first batch of 80 loaves baked over 15 years ago. All varieties are mixed from scratch each day using unbleached flour milled to our specifications. All other grains and flours are natural. Onions are roasted, potatoes are peeled, and other ingredients are prepared. Today there are 60 employees working almost around the clock to provide you with the freshest bread possible. You can order your choice of bread online, or visit any of the six stores or other retail locations to purchase your favorite When Pigs Fly varieties.